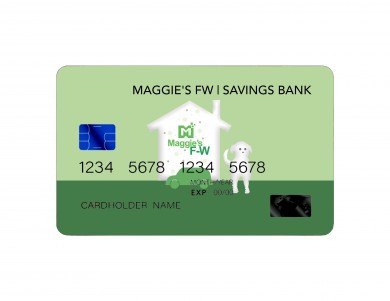 DOGGIE-MAMI-CARD® by MAGGIE'S F-W
"BRIDGING HOPE EVERYDAY"
Important: This service is provided by Nationwide Credit Card Institutions only.
The DOGGIE-MAMI-CARD® product service is the FIRST KNOWN SAVINGS' CREDIT CARD offered by MAGGIE'S FW | SAVINGS BANK®PRODUCT/SERVICE LICENSING to the Credit Card Industry [ Ref: MFW-0003].
DOGGIE-MAMI-CARD® is collectible credit card and any card holder collector, with one or more of them, might gain and accumulate points that later might be converted to tangible and non-tangible rewards.
Maggie's F-W main secondary postulate is that every kid in the United States of America should possess a DOGGIE-MAMI-CARD® as it is below represented.
As matter of fact, this type of credit card account accepts DEPOSITS ONLY.
Withraws on this account are acceptable for account holders when they reach the ages of 18 years old, 21 years old, and 25 years old only.
Those withdrawals are used to buy a Home and Automobile only.
Disclosure: The unexpected, credit card company vs. the account holder contract agreement's issues that may be surface, are solely regulated and executed at its discretion, by each of the nationwide financial institutions registered in the program.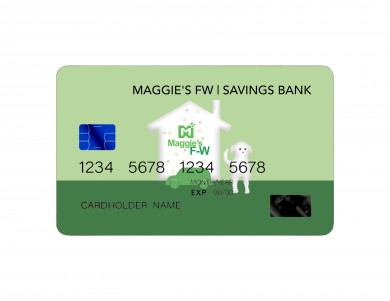 NOW BLOOMING!
QUESTIONS?
doggiemamicard@gmal.com
maggiesfwsavingsbank@gmail.com
Great!