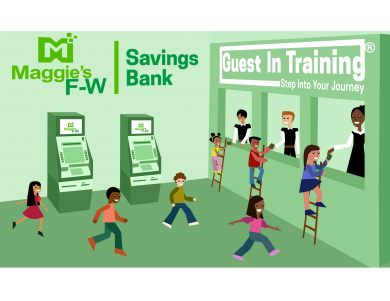 MAGGIE'S F-W | SAVINGS BANK® | GUEST IN TRAINING®TELLER WINDOW by Maggie's F-W
THE BANK INSIDE YOUR BANK: *STEP INTO YOUR JOURNEY*
"BUILDING TOGETHER THE FINANCIAL FUTURE OF OUR CHILDREN"
Important: This product service is provided by Nationwide Banking Institutions only.
The GUEST IN TRAINING®TELLER WINDOW product is the FLAGSHIP of MAGGIE'S FW | SAVINGS BANK® BRAND LICENSING [ Ref: MFW-0001].
GUEST IN TRAINING®BRAND LICENSING fundamentals are focused on two priorities:
To educate and to train, in banking savings education, every kid/student in the United States of America.

To set up and to fill out with kids' happiness and joy most of the empty room spaces that one--when visiting--can see, in most of the brick and mortar nationwide banking branches, with new colorful, attractive, and enjoyable juvenile panorama.
Disclosure: The unexpected, banking institution vs. the account holder contract agreement's issues that may be surface, are solely regulated and executed at its discretion, by each of the nationwide financial institutions registered in the program.
NOW BLOOMING!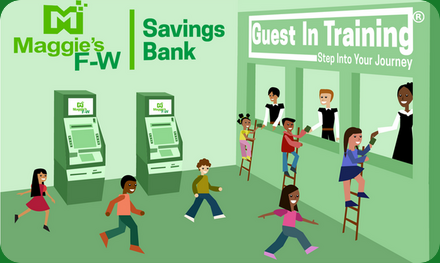 QUESTIONS
guestintrainning@gmail.com
maggiesfwsavingsbank@gmail.com
Awesome!