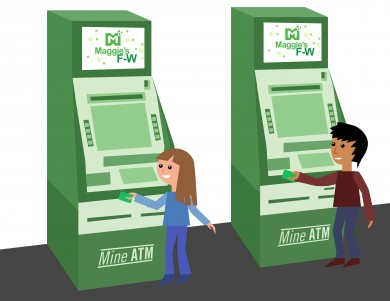 MINE ATM® -- MAGGIE'S F-W | SAVINGS BANK® by MAGGIE'S F-W®
"THE TRANSACTION ELECTRONIC PARTNER and EDUCATIONAL GAMES GURU"
Important: This product service is provided by Nationwide Banking Institutions only.
MINE ATM® [ Ref: MFW-0004]
MINE ATM® has two functions:
It is a regular ATM machine. It provides banking services. Initially, deposits only.

Childrem might play educational/financial games with the ATM machine. Other educational games might be added.
Disclosure: The unexpected banking institution vs. the account holder contract agreement's issues that may be surface, are solely regulated and executed at its discretion, by each of the nationwide financial institutions registered in the program.
NOW BLOOMING!!!
Questions?
maggiesfwsavingsbank@gmail.com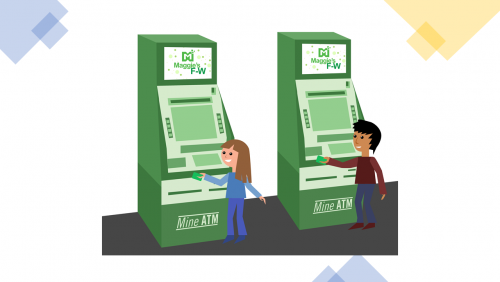 LET'S GO PLAY!