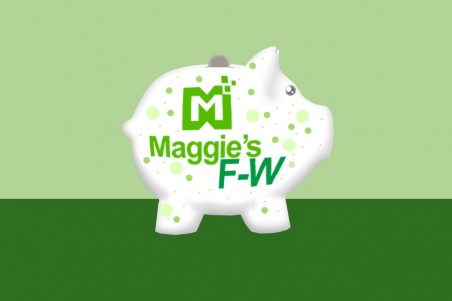 PIGGY-PAPI-BANK® by Maggie's F-W
"PREVENTING UNCERTAINTY WHILE UNFOLDING DREAMS"
Important: This service is provided by Nationwide Banking Institutions only. However, under special circumstances, the piggy bank container might be offered for a Third Party as well.
The PIGGY-PAPI-BANK® product service is the MASCOT of MAGGIE'S FW | SAVINGS BANK®BRAND LICENSING [ Ref: MFW-0002].
In fact, PIGGY-PAPI-BANK® performs two functions:
It is just a piggy bank [ indeed, it is a container to deposit coins].

It is the brand's name of the Savings Banking Account.
The Maggie's F-W's main purpose, is that every kid in the United States of America should possess, both, a PIGGY-PAPI-BANK® container, and the PIGGY-PAPI-BANK® Savings Banking Account.
As matter of a fact, this type of savings account accepts DEPOSITS ONLY.
Withdraws on this account are acceptable, for account holders, when they reach the ages of 18 years old, 21 years old, and 25 years old only.
These withdrawals are used to pay Collegue/University's Tuition, Books, Supplies, & Related Fees only.
Disclosure: The unexpected, banking institution vs. the account holder contract agreement's issues that may be surface, are solely regulated and executed at its discretion, by each of the nationwide financial institutions registered in the program.
NOW BLOOMING!!!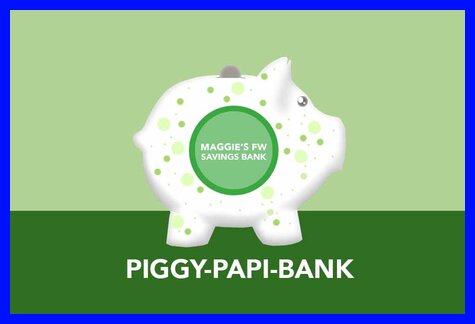 QUESTIONS?
piggypapibank@gmal.com
maggiesfwsavingsbank@gmail.com